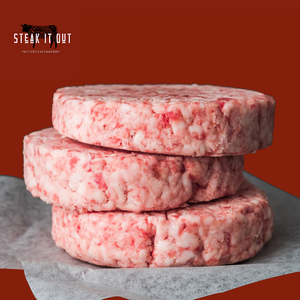 Packed by 6s, 150g per Patty
Description:
100% Unseasoned Australian Wagyu Patties have just the right amount of meat and fat, making for a truly delectable burger. Season and stack it to your liking.
Pure Beef
No Extenders
No Preservatives
Perfect For:
Cooking Instructions:
1. Thaw burger patties before cooking.
2. Heat Pan or Grill. Season burger patties with salt and pepper.
3. Cook 3 to 5 mins per side or until desired doneness.